✓

Promovgram
Promovgram helps you take your Instagram Live videos to the next level. Schedule and post planning, Live streaming using RTMP, pre-recorded videos, YouTube videos. Advanced Live and account statistics.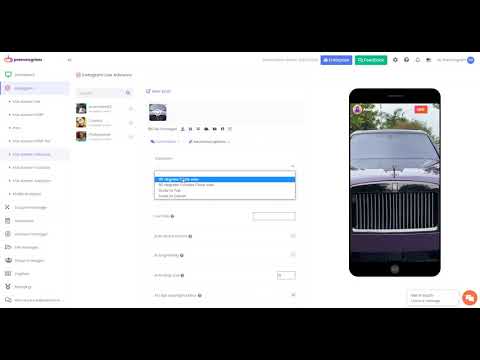 Live stream on Instagram from Desktop
Broadcast from PC or MAC with any software that supports RTMP like OBS Studio
Live stream pre-recorded videos on Instagram
Upload and schedule any pre-recorded videos as live on your Instagram page
Live stream videos on Instagram from Youtube
Engage your followers on Instagram with any videos from YouTube. Stream on YouTube and Instagram at the same time.
Live streams analytics
Get advanced analytics. See, analyze and export all the comments, viewers, and likes from your live streams.
MAIN FEATURES
*Instagram Post
*Instagram Live RTMP
*Instagram Live RTMP Pro
*Instagram Live Advance
*Instagram Live from YouTube
*Instagram Live Analytics
*Instagram Profile Analytics
LIVE STREAM OPTIONS
*RTMP Stream URL & KEY
*Pre-recorded videos as Live
*Simultaneously Live stream
*Enable/disable comments
*Add/pin/block comments
*Auto wave👋
*Auto Stop Live
*Auto Share to IGTV
*Live rotate & scale
*Live video loop
Promovgram Alternatives
The best Promovgram alternatives based on verified products, votes, reviews and other factors.
Latest update:
|
+ Suggest alternative
This article was published on
2021-05-11
| Author of Promovgram's details:
| Publisher:
SaaSHub
Categories:
Social Media Tools, Instagram, Instagram Tools