Botmywork Chatbot Builder
Create, Configure & Customize your Facebook chatbot in 5 minutes to Automate Conversational Flow and Reduce Expenses On Customer Support Agent
BotMyWork Chatbot Builder helps you create Chatbots for Facebook Messenger in 5 minutes. No Coding is required.
Here's a quick rundown of what you can achieve with this marketing automation tool: - Create Chatbot for Facebook - Easily use Rich Elements like quick replies, carousels, location queries and other buttons - Multiple Lead capturing Triggers - Gather Subscriber info to Target them later on - Perform Customer Segmentation to offer them relevant content - Detect Groups of Keywords that your users type and respond accordingly - Live Chatbot Testing - Set up Customised Facebook Chat plugin on your Website - Send Broadcast Messages to your Subscribers - Improves Customer Service - Human Takeover On Live Chat - Quick Check Analytics Report
This is the easiest platform to create a chatbot for your business. Also, It's FREE.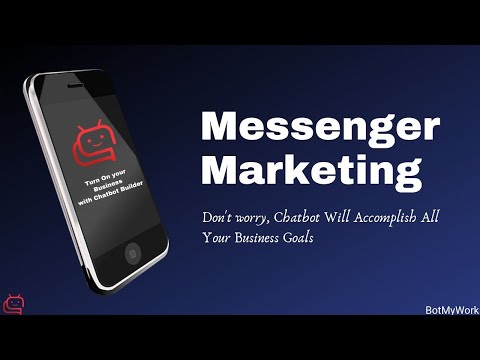 Botmywork Chatbot Builder Alternatives
The best Botmywork Chatbot Builder alternatives based on verified products, votes, external reviews and other factors.
Latest update:
An intuitive, codeless platform that helps you build frictionless conversational interfaces for better CX and more effective lead gen.

freemium €30.0 / Monthly

Ever wonder if you could replace your live chat support system with a chatbot?. Its possible now with Botsify Chatbot For Website.

ChatBot provides a framework to build conversational chatbots. Design, write and deploy bots for answering support related queries, providing services like a personalized assistant.

paid Free Trial $50.0 / Monthly
Botmywork Chatbot Builder Reviews
This article was published on
2018-12-06
| Author of Botmywork Chatbot Builder's details:
| Publisher:
SaaSHub
Categories:
Artificial Intelligence, Marketing Platform, Chatbots