✓

Botmywork Chatbot Builder
Create, configure & customize your Facebook Messenger chatbot to automate chats and get faster conversions with more sales.
BotMyWork Chatbot Builder helps you create Chatbots for Facebook Messenger in 5 minutes. No Coding is required.
Here's a quick rundown of what you can achieve with this marketing automation tool: - Coding-free chatbot builder - Unlimited Chatbots & Unlimited Chats - Train Your Bot With Q&As - Multi-Language Support - Collect User Data for Retargeting - Broadcast Messages On Messenger - Use Filter To Reach The Right Customer - Built-in Facebook Messenger Lead Generation Tools - Data Export To Excel/CSV - Scale Your Growth With Bot Analytics - Route Live Conversation To Human - Email Marketing Services & Ecommerce Integrations
This is the easiest platform to create a chatbot for your business. Also, It's FREE.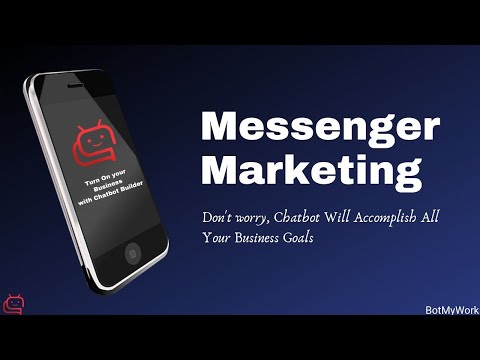 Botmywork Chatbot Builder Alternatives
The best Botmywork Chatbot Builder alternatives based on verified products, community votes, reviews and other factors.
Latest update:
Employee Monitoring Software with Screenshots, Internet, Activity and Time Tracking

Visit Website freemium $4.99 / Monthly

Tired of getting irrelevant emails from recruiters? Supercharge your inbox with our AI Gmail filter.

Ever wonder if you could replace your live chat support system with a chatbot?. Its possible now with Botsify Chatbot For Website.

BotStar | Engage Customers Online with Live Chat & Chatbots

freemium $15.0 / Monthly (500 Monthly Sessions)

Automate your business conversations with chatbots. Design and deploy a chatbot to increase customer engagement and generate more leads. No coding required!

paid Free Trial $29.0 / Monthly ("1 User", "Chatbot Maker", "Contacts: 2,000" )

Build, manage and scale Facebook chatbots with ease

An intuitive no-code conversational apps builder that combines the benefits of conversational interface with rich UI elements.

freemium €30.0 / Monthly
Botmywork Chatbot Builder Reviews
This list was published on
2018-12-06
| Author of Botmywork Chatbot Builder's details:
| Publisher:
SaaSHub
Categories:
Artificial Intelligence, Marketing Platform, Chatbots