BotMyWork Chatbot Builder helps you create Chatbots for Facebook Messenger in 5 minutes. No Coding is required.
Here's a quick rundown of what you can achieve with this marketing automation tool: - Coding-free chatbot builder - Unlimited Chatbots & Unlimited Chats - Train Your Bot With Q&As - Multi-Language Support - Collect User Data for Retargeting - Broadcast Messages On Messenger - Use Filter To Reach The Right Customer - Built-in Facebook Messenger Lead Generation Tools - Data Export To Excel/CSV - Scale Your Growth With Bot Analytics - Route Live Conversation To Human - Email Marketing Services & Ecommerce Integrations
This is the easiest platform to create a chatbot for your business. Also, It's FREE.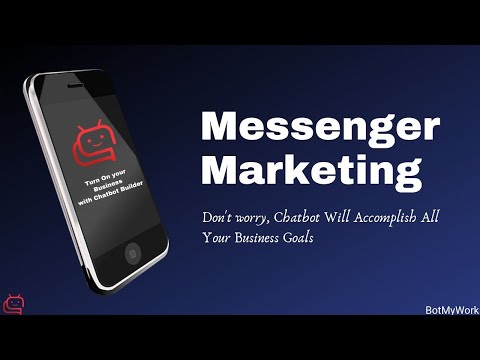 Botmywork Chatbot Builder Alternatives
The best Botmywork Chatbot Builder alternatives based on verified products, votes, reviews and other factors.
Latest update:
Tired of getting irrelevant emails from recruiters? Supercharge your inbox with our AI Gmail filter.

Automate your business conversations with chatbots. Design and deploy a chatbot to increase customer engagement and generate more leads. No coding required!

paid Free Trial $29.0 / Monthly ("1 User", "Chatbot Maker", "Contacts: 2,000" )

REVE Chat is a multi-channel cloud-based live chat software that provides instant assistance to your website visitors for better customer service and boosts sales conversions.

Acquire.io is a multi-channel customer support platform designed to provide real-time customer support to customers.

paid

ngDesk is the 100% free help desk software for unlimited users with ticket management, instant alerts, and AI integration. Complete. Completely Free.

HelpCrunch Live Chat: Turn prospects into customers, drive sales and improve retention with a rich toolbox combining modern live chat, in-app messenger, email marketing, CRM and marketing automation.

Enhance user experience on your website with live chat software, one of LivePerson's many real-time engagement solutions.
Botmywork Chatbot Builder Reviews
This article was published on
2018-12-06
| Author of Botmywork Chatbot Builder's details:
| Publisher:
SaaSHub
Categories:
Artificial Intelligence, Marketing Platform, Chatbots